Business Partner Opportinuty:
Website industry is constantly growing across the world, but in a country as large and varied as India, the growth is only magnified. The growth in small cities is something that cannot be ignored.
Becoming a part of our franchisee business network is an ideal platform for you to expand your business horizon. There are a myriad of franchise opportunities in India and many a times one struggles to make a choice from amongst them. Getmywebsite franchise opportunity is best suited for people who have confidence in their abilities and are hesitant to make a huge upfront investment. We are focused on partnering with people having the right attitude and not so much on how much investment they can bring on board.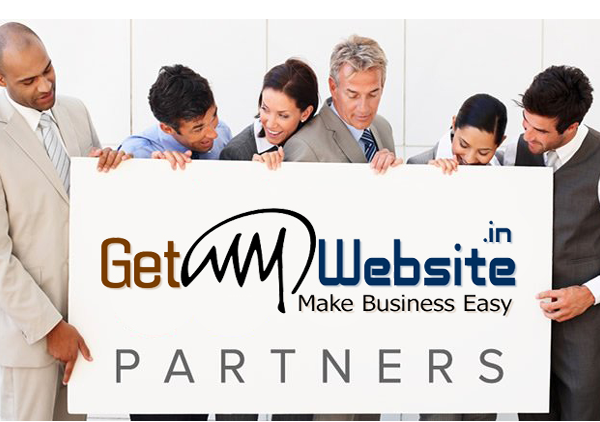 Roles of a Getmywebsite Franchisee
Focus on expanding the Getmywebsite network and clientele
Must be business savvy with the ability to market
Should adhere to out processes and quality systems
Provide and sell packages / services from the existing Getmywebsite product offerings
Marketing & networking to enhance Getmywebsite franchised business presence in the market place
Manage the operation of Getmywebsite franchisee
Maintain accounting and financial information
Communicate regularly with Getmywebsite franchisee support delivery team
Initial Investment
A Getmywebsite franchisee can start in as little as 2 weeks, with an office space and a sales team:- focused on selling website packages to local businesses.
The requirements for a Getmywebsite franchisee are not much:
An office space of 100sqft
Can be incorporated with your existing business
A basic work force

Sales Executive
Telecaller
Initial Support
getmywebsite offers Extensive Training support for all its new franchisees
Training about our product
Sales and Marketing training
Technical training about our product
Continuous Support
Telemarketing Support
Marketing Support
Domestic and National Advertising
Complete Technical Support
Support for recruitment
Mentorship
Operating plan
Technical Support
getmywebsite tech support
After sales support
Problem Solution support
The advantages of the Getmywebsite Franchisee system
The Website business isn't just about sales, but is also a business that revolves around renewals.

When you sign up a customer today by selling him a website say at Rs. 8,000/- The customer pays an annual service fee for domain renewal and regular maintenance. As a franchisee you would get a commission from the renewal fee as well, although your effort in collecting this payment is minimal as our centralized billing department directly collects payments.

If in the first year of operations, by employing a team of 3 people if you sell 250 websites, in the second year of operation you would earn an additional passive income from renewals of first year website without investing any additional effort. This income would increase every year as more and more customer sign up.

A large number of websites are redesigned every 3-4 years. So if you sign up a customer, after 3-4 years when he asks for a redesign, it is additional sales for you without any additional effort provided you have built a strong relationship with him.